The Jewish Life of the Messiah
"At a definite period of its history, Jesus of Nazareth, a Jew, spoke to and moved among Jews in Israel. It is absolutely necessary to view His life and teaching in all the surroundings of place, society, popular life, intellectual and religious development. This perspective forms not only the frame on which to set the picture of the Christ but the very background of the picture itself."

- Dr. Alfred Edersheim: The Life and Times of Jesus the Messiah (Paraphrased)
The basis of the study will be the four Gospel accounts of the Messiah's life. These records of the Messiah's life, speech, and actions will be studied simultaneously and harmonized into one continuous, chronological story. As a result, it is recommended for each student to use the textbook, A Harmony of the Gospels: NASB Version by Thomas and Gundry, in addition to the notes provided. Similar harmonies already owned by the student can be used. The Harmony of the Gospels textbook is available through retail stores and websites. We have ordered a limited quantity of these textbooks and will offer them at our cost of $15. When you register, please indicate that you want this book so we will have one for you while supplies last.
The Jewish Life of the Messiah is a class that will present a thorough look at Jesus the Messiah through the eyes of His First Century, Jewish contemporaries. New students are welcome and encouraged to join at any time during its presentation.
Your life will be changed forever as you drink in the glory of God, witness the magnificence of His Messiah, and examine His life and ministry from this important and unique point-of-view.
To register online to attend this class in person, please visit our contact us page, fill out the form, and select the check box for The Jewish Life of the Messiah. If you are unable to attend classes in person because you live outside of the Orange County area, you may follow along with us online following our first class on September 6th.
Class Information
When: Tuesday, January 8, 2013 to conclusion
Where: Fellowship Hall, Irvine Community Church
Address: 14804 Sand Canyon Ave, Irvine CA 92618 (Sand Canyon and I-5)
Cost: Except for a suggested donation of $25 for the class notebook and $15 for the textbook, there is no charge for the class. Free-will offerings may be made at any session to offset the ongoing costs of HaDavar.
Time: Morning Class—9:30 to 11:00 AM, Evening Class—7:00 to 8:30 PM
Questions: 949-559-1701 or HaDavar@hadavar.org
Teacher: Pastor Robert Morris, HaDavar Messianic Ministries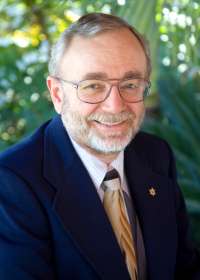 Robert Morris, Director of HaDavar Messianic Ministries and a Jewish believer in Jesus, will take you through the text comprehensively from a Jewish perspective.